Snapshot — Ryk Shadix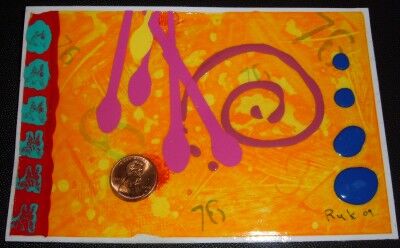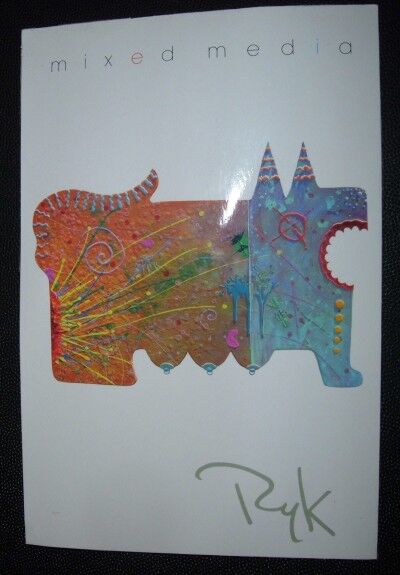 Inspiration / about the art: The painting has no object meaning. It's just a small "snapshot" of a moment of chaos and a play of color.
The significance of the number: The number 76 was just luck of the draw. Being dyslexic it's actually the number 67 to me which is a fragment of sequence (3, 4, 5, 6, 7, 8…) which runs on out into infinity and the chaos of the universe. But that is just my experience of it.
Materials: acrylic paint, card stock
Size: 4 inches x 6 inches
About the Artist: Ryk Shadix considers himself an outsider, a self taught artist. His primary inspiration is the sublime and intricate beauty of chaos of both nature and the human mind. He's fascinated by the depth and textures that he sees when he looks at a landscape, dew on a flower or awe in a child's eye.
If you would like to view more of Ryk's artwork, you can at myartpage and ambusharts. You can also find Ryk's music on MySpace.
Price: This piece is not currently for sale: There are great reasons to purchase Penny Experiment art. If you would like to purchase Snapshot #76 or other artwork from this 100 Penny Postcard Art series, please email me and I will put you on my list to inform when this series is for sale.