Give A Penny, Take A Penny — Scout P.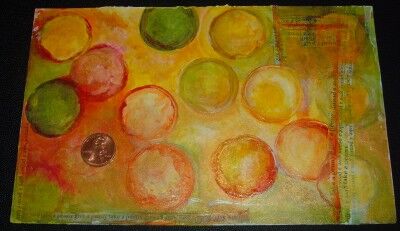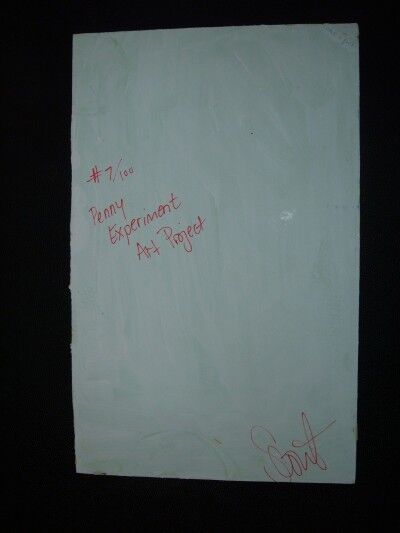 Inspiration / About the Art: I just went with the colors of old, dirty pennies. I wanted the circle shape along with the gold sparkle. It looks like pennies to me.
The significance of the number: #7 is my favorite number because it was the day I was born. It has always been a lucky number for me.
Materials: paint & paper on card stock
Size: 5 inches x 8 inches
About the Artist: Scout P is newly married with three cats and enjoys any reason to do art, as inspiration can be a difficult thing to find when working to make every penny is often at the forefront of her mind.
Price: This piece is not currently for sale: There are great reasons to purchase Penny Experiment art. If you would like to purchase Give A Penny, Take A Penny #7 or other artwork from this 100 Penny Postcard Art series, please email me and I will put you on my list to inform when this series is for sale.