I am still looking for people to launch Penny For Your Thoughts books (still plenty of numbers available). The following should make it perfectly obvious why I'm looking for others to participate in launching "Penny For Your Thoughts" books since it is so much more appealing than what I put together: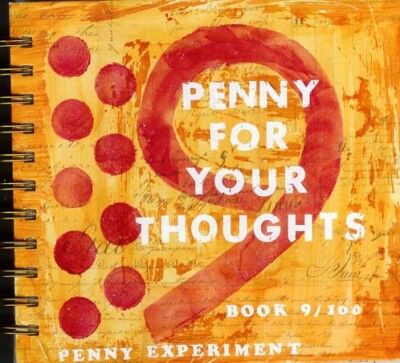 Cindy McMath (who also participated in making postcard art) at Pink Bird Studio has done a wonderful job putting together book number 9 which she will be launching to a number of people that have already commented on the post that they want the book to come to them.
I was truly moved when I read about the book she chose to use for this project:
This blank book belonged to my dear friend Andrea Marrs who passed away last May. It was marked with my name on it in her art room for me to take and do something with. It has sat in my cabinet for over a year waiting for the "right" project, and this is it. So Book #9 is dedicated to Andrea (I think she'd be pleased).
Cindy also chose to put her own page in the book before sending it out into the world: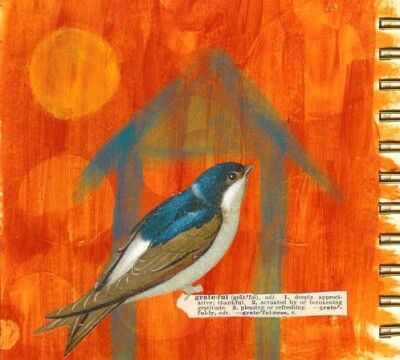 I can't wait to see what is added when it finally makes its way back to me.