Cindy McMath (who writes the wonderful blog Pink Bird Studio) launched Penny For Your Thoughts Book #9 in January, and I have received an update on it.
The book first went to another artist in Victoria, BC Canada – Jackie McColl who added this page: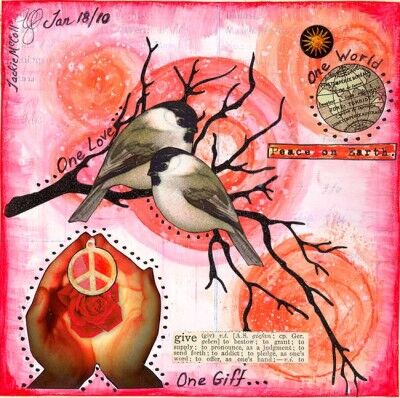 It then flew to Baltimore Maryland, where Becky Benight created this page: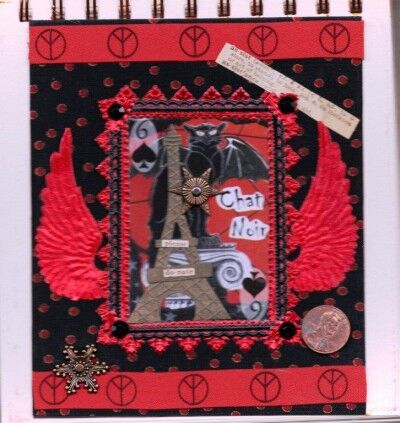 Next it was on to Canton Ohio, where Joy Meadows created this page: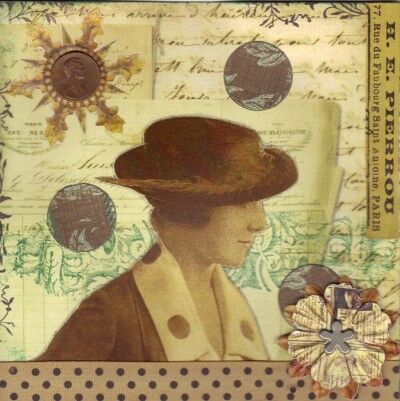 The next stop for this well-travelled book is with Cheryl Carraway of Snow Hill North Carolina who will also add a page. This book should be absolutely amazing when it is finished and I can't wait to see it when it's finished.