21 Thousand Leagues Under The Sea — Eddie Peters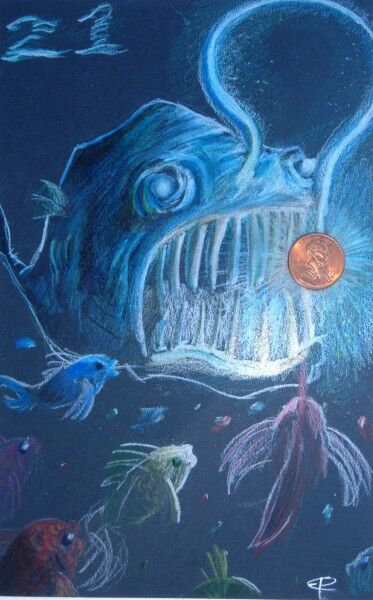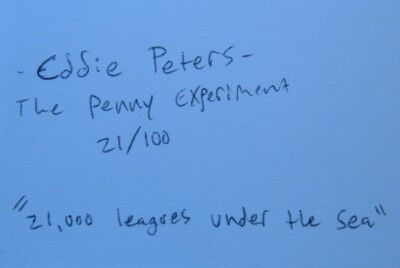 Inspiration / About the Art: I suppose it was the proposition that one penny could lead to feeding many people. It's a novel idea and I wanted to somehow portray that in my piece using multiple figures being led to a potential source of food. Later I also decided that angler fish's are awesome. Used properly, a penny can feed the hungry in any situation, though it may not always be how you expect.
Significance of the Number: No particular significance behind the idea in question. (Fun fact – There are 21 fish in the piece.)
Materials: Colored pencil, white conte
Size: 5 inches x 8 inches
Price: This piece is not currently for sale: There are great reasons to purchase Penny Experiment art. If you would like to purchase 21 Thousand Leagues Under The Sea #21 or other artwork from this 100 Penny Postcard Art series, please email me and I will put you on my list to inform when this series is for sale.