I went out and purchased another 150 packages of Philadelphia cream cheese minis and then immediately made a run to the Milpitas Food Pantry to drop them off: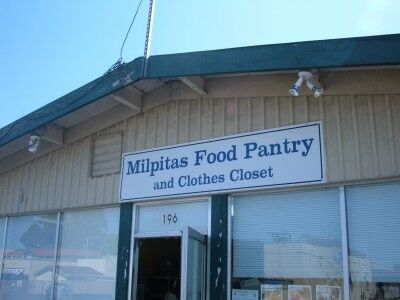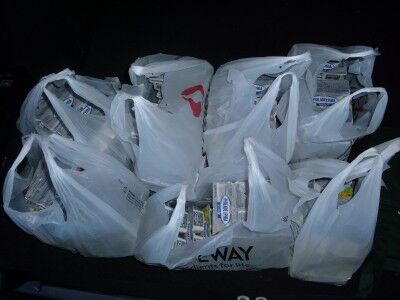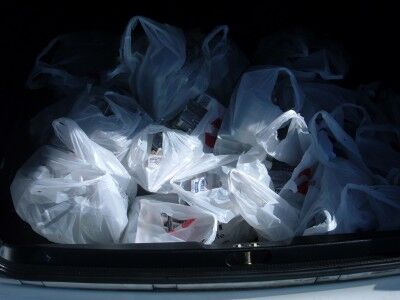 It was the first time I stopped by on a Saturday and there were a lot of kids volunteering which was wonderful to see. They took the cream cheese out of the trunk of the car and immediately placed it into the coolers up front for it to be taken by those who wanted it: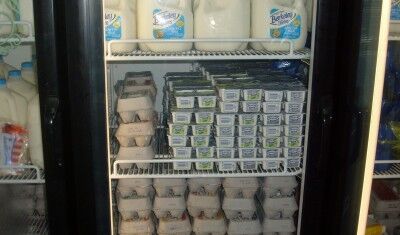 The catalina coupon is no longer working so I can't earn money the way I did on the first day, but I still have coupons worth more than the actual price of the cream cheese. The problem is that if I use all the coupons and it says the store owes me money, the cashiers sometimes freak out and that causes all kinds of delays to the people behind me until they can be reassured that they didn't make a mistake and all the coupons are legit.
I semi solved this problem with buying Windex Multi Cleaner which is also free this week at Safeway (they are on sale for $1.99 when you buy 3 or more and there is a $1.00 off 1 coupon in the 4/11 SmartSource Sunday insert. The trigger two $2.00 off catalina coupons at the cash register so combined, they are free with $0.70 tax — I used the cream cheese coupon overage to pay down the tax so that it is only $0.10 out of pocket for all four. I did donate some of these to the food bank as well, but I am not counting them toward the food total and am using the money I earn housesitting to pay for them. The others have gone to family and friends who have been more than happy to pay $0.70 for the 4 cleaners). The result of all this is that I was able to buy $373.50 worth of food for -4.55. I still find it amazing that you can actually earn money buying food at grocery stores and I will be making more trips this week to take further advantage of this deal.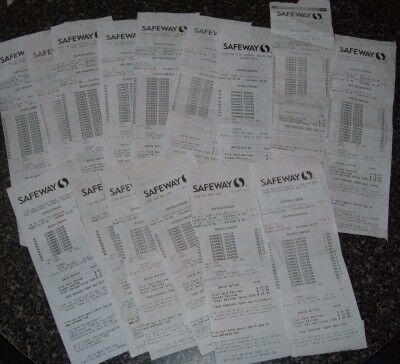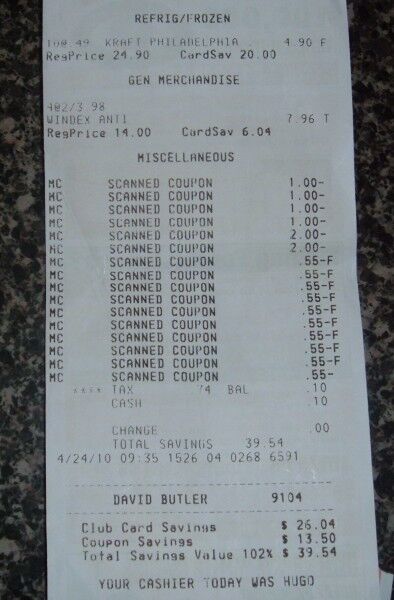 All the cream cheese all will be added to the Penny Experiment food purchased master list. Couponers have been able to purchase $8744.42 worth of food for $476.61. This adds another tiny step toward the goal of $1 million worth of food for food banks, and means that there is only $991,255.58 left to go…