Power — Sheila Estep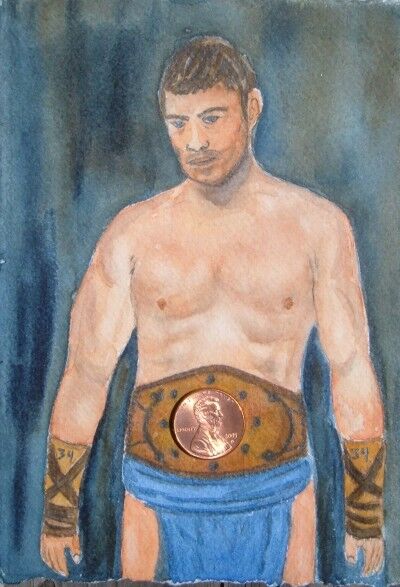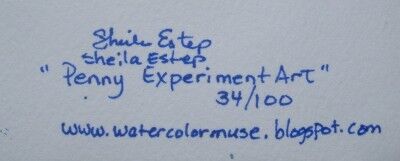 Inspiration / About the Art: My inspiration of this piece was that I wanted to give "Power" to the project because I believe in it and see great service in feeding the hungry. If all of us stepped into our "Power" and did something for Humanity, what would life be like today?
When thinking of ideas of what to do, I saw an ad that showed a powerful gladiator who was ready to do battle. The energy he projected was intense, and I liked the idea of using him as a symbol of power that I wanted to give the experiment to successfully reach its goal.
Significance of the Number: I received # 34 randomly, but the Universe happily sends messages to our soul. This number describes where I'm at on my path and it's a confirmation that things aren't as random as we tend to believe.
Looking up the #34 on the Internet, it says "The number 34 bestows spiritual wisdom through careful observation of people and things, and worldly success by learning through experience.
Reduced to a single entity 7, (3+4=7) this vibrates to the planet Neptune. It represents spirituality, sensitivity, sympathy and mystery. 7 is the number of illusion and delusion, sometimes deception but also the number of healing and miracles, faith and dreams that do come true.
If you are influenced by the number 34, 25, or 7, you tend to have remarkable dreams. Secretly, you have an intense interest in esoteric mysteries, mythology, the unknown etc. Often, your mere presence has a soothing effect on a troubled person. The 7 vibration is associated with peculiar ideas about religion, a dislike of following the beaten path and a tendency to adopt political beliefs which are unique and somewhat non-orthodox."
Materials: Watercolor and Pencil on Watercolor paper
Size: 4 inches x 6 inches
About the Artist: Sheila Estep is a self taught artist who retired after 20 years in the Information Technology industry. She has always been passionate about the visual arts throughout life, but never picking up a paintbrush till 2008. After taking a watercolor class in 2008, she was hooked and felt challenged by the techniques of harnessing the power creation through water. Sheila continues today enjoying the creativity and success through this medium and hopes her paintings will invoke an emotional response in the viewer. She is a member of the Santa Clara Valley Watercolor Society.
To see and learn more about Sheila's artwork, you can explore her blog Water Color Muse.
Price: This piece is not currently for sale: There are great reasons to purchase Penny Experiment art. If you would like to purchase Power #34 or other artwork from this 100 Penny Postcard Art series, please email me and I will put you on my list to inform when this series is for sale.