Change — Angie Heaton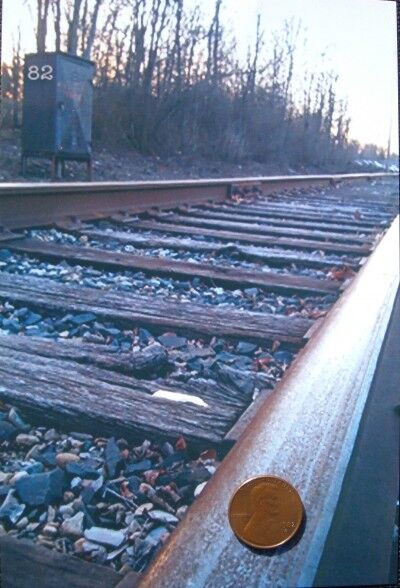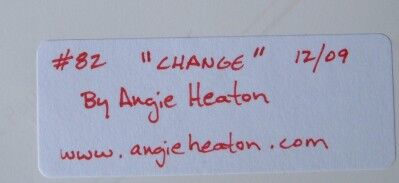 Inspiration / About the Art: This is a photograph of where I used to meet my love. I love trains.
The significance of the number: The box on the side of the railroad tracks has the number 82 on it and the word "change" tagged on it. The penny attached to the photo is a 1982 penny.
Materials: Photo, penny
Size: 3 inches x 5 inches
About the Artist: Angie Heaton is a singer-songwriter / storyteller from Urbana, IL. but nobody's perfect 😉
If you would like to learn more about Angie's work, you can follow her on her website AngieHeaton.com. You can also find her on MySpace and become a fan on Facebook.
Price: This piece is not currently for sale: There are great reasons to purchase Penny Experiment art. If you would like to purchase Change #82 or other artwork from this 100 Penny Postcard Art series, please email me and I will put you on my list to inform when this series is for sale.