If you thought that getting food for free (which several of the super couponers have done) was the ultimate in coupon shopping, The Budget Mommy shows in her latest shopping trip for Penny Experiment that you can actually get paid to grocery shop. That right. The Budget Mommy purchased $34.44 worth of food and got back $1.83 from the store: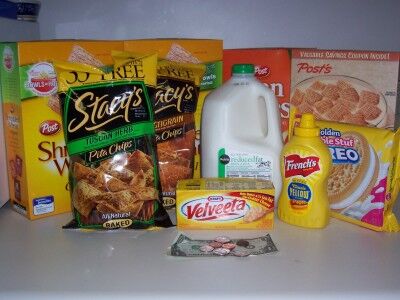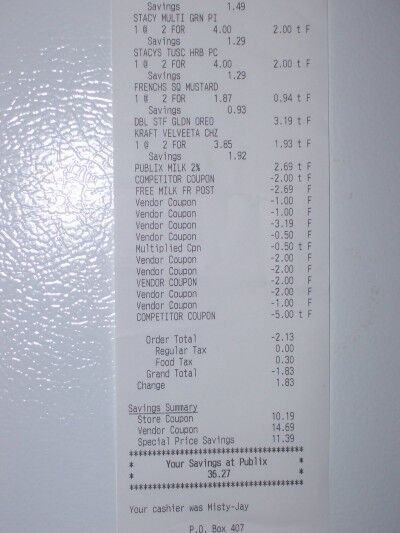 The shopping trip included the following purchases:
4 Boxes Post Cereal
2 Bags Stacy's Pita Chips
1 Bag Double Stuffed Oreos
1 Block Velveeta
1 French's Mustard
1 Gallon Milk
All these items will be added to the master list of all the food purchased for Penny Experiment. If you happen to be a coupon blogger, we are always looking for more couponer bloggers to participate in Penny Experiment and help give food to their local food banks.
With these additions, couponers have now purchased $1065.51 worth of food for $115.44. With this tiny step added to the others, we now have $998,934.49 left to go to reach the $1 million goal…