Subliminal Swans — Angie Whitney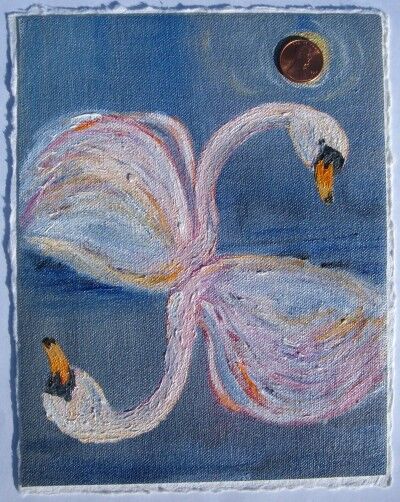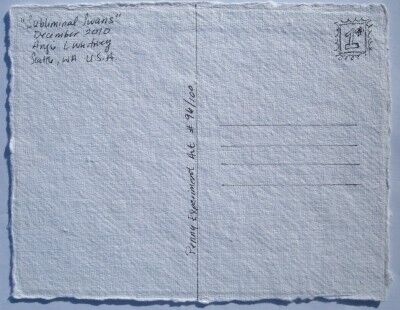 Inspiration / About the Art: I was initially attracted to the number 96 because of its diagonally symmetrical qualities so I worked to create a piece that explored those qualities a little differently by using the number as a central design element. After choosing 96 I realized that it is also an important number in my life: it was the year I graduated from high school and made the departure from the financial security of my family and began my independent adult life.
Aside from the benefits this project is providing for people in need, I also wanted to do it because of its focus on the penny. Like many of the little things in life pennies are frequently taken for granted by people who already have more than they need; I'm glad to participate in a project that shows how even one penny can be a great start to a new opportunity.
Materials: Oil on canvas, mounted on watercolor paper.
Size: 6.5 x 8 inches
About the Artist: Angie Whitney is a graphic designer living in Seattle, Washington since 2000. You can see more of her work at here
Price: This piece is not currently for sale: There are great reasons to purchase Penny Experiment art. If you would like to purchase Subliminal Swans #96 or other artwork from this 100 Penny Postcard Art series, please email me and I will put you on my list to inform when this series is for sale.