One of the many ways that you can help Penny Experiment is to launch a Penny For Your Thoughts book. The latest book to be launched is book #32: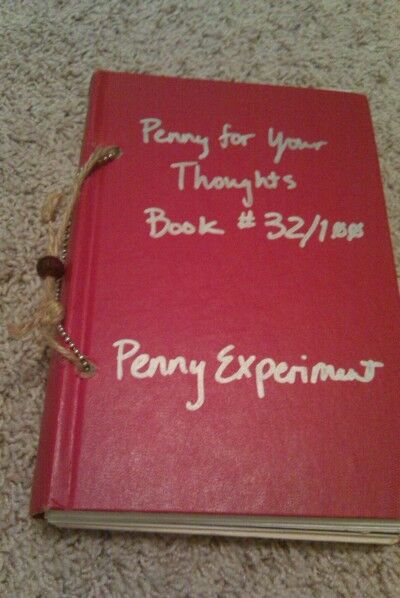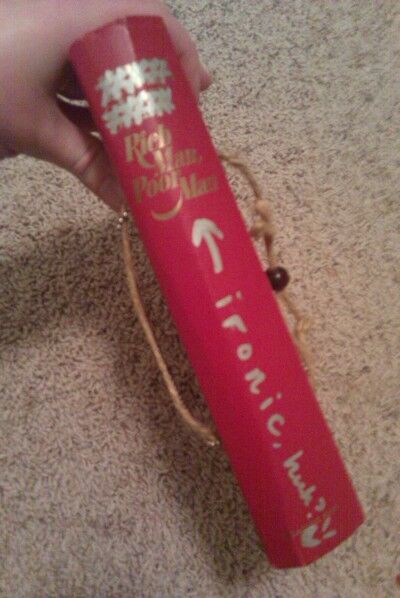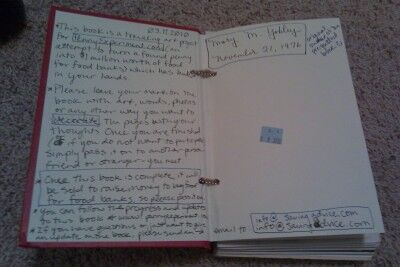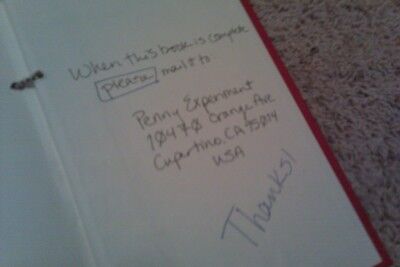 The book was launched with the following information:
I have a bit of back story on the life of what is now Book #32. My Mom's former coworker made a hobby of buying old books from Goodwill, Salvation Army and the like. She'd then gut them and fill them with random pretty paper (As a bibliophile, that hurts my heart but they did make for cool and unique journals.)

I've have that journal for…maybe…seven years?…and haven't thought about it for probably six. But when I heard of your project, it *immediately* came to mind. (I grin at my suspicion on why that is.)

As soon as I got home, I took an old necklace, thread it through the binding (to re-enforce the existing twine binding) and clamped it shut. Before following your instructions on the "guts" of the journal, I wrote the stuff on the cover with a silver pen used to sign the guest book of my husband & my wedding. I didn't take a picture of the back cover because I wanted it to be a surprise when you get it back. 🙂
It's always a pleasure to see a new book launched and it's exciting to think about how (and if) it will eventually make its way back to me. There are still plenty of books to launch, so please consider doing so if you have an inkling to do so at all.