I really am in awe at the deals that the couponers are able to find, and so happy that they are finding some for this Penny Experiment. The latest is Madame Deals who was able to walk away with a 94% savings on the food that she purchased. (You can also read how she saved a bundle stockpiling meat for her family if you want to learn how to save on your own grocery shopping)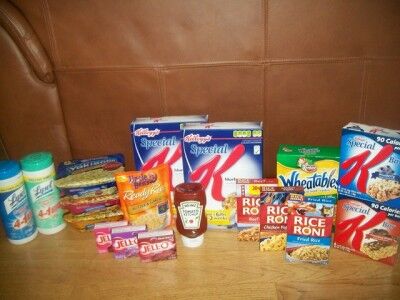 The haul included 3 Jell-O packs, 3 Yakisoba Noodle packs, 2 Special K Cereal boxes, 2 Special K Bar boxes, a box of Wheatables crackers, a box of Uncle Bens Rice, a bottle of Heinz Ketchup, 3 Rice-A-Roni boxes and 2 containers of Lysol wipes. That was $38.73 worth of food for a grand total of $2.36.
That brings the total amount of food for food banks to $159.14 with $6.25 spent. Even better is that Madame Deals was able to get these great deals at Harris Teeter where they are having Super Double coupons this week and she plans to make another run for Penny Experiment before these deals end.