Bowl of Hope — Noelle Galicia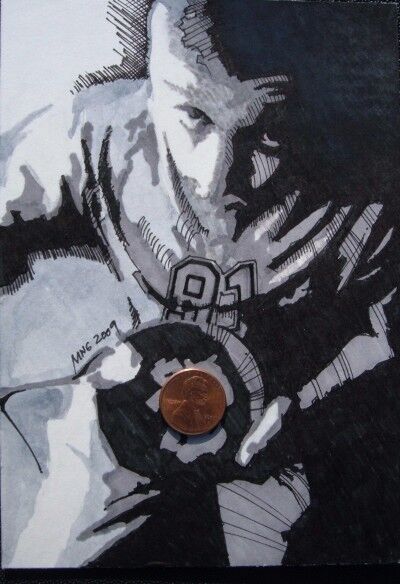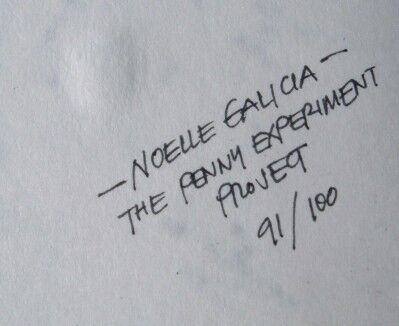 Inspiration / About the Art: There were several ideas that I had in mind for creating my piece for the Penny Experiment project, all with a similar theme tying them together: Food and Hope. I sketched a girl looking down a wishing well. A panhandler's tin can with a single penny in it. A graffiti wall in an inner city neighborhood conveying some meaningful message. A homeless person heartily eating out of a bowl. The final art work ended up being the latter when my boyfriend sat down to eat a bowl of cereal. He had me snap photos of him (he was such a good sport) and then I later developed a drawing from one of the photos. The penny is positioned inside the bowl itself to symbolize hope for the hungry.
Materials: pen and ink, grey marker, watercolor
Size: 6 inches x 8 inches
About the Artist: Noelle Galicia was born and raised in the Philippines, and is currently living in Seattle WA to continue her career in Architecture. She is a self-taught artist with no real formal training in fine arts. She loves architecture, but art has always been her first passion. She's been drawings since she was a kid and it's always been one of her feel-good activities. Whenever she finds inspiration, she tries to reconnect with her artist self.
If you would like to contact Noelle, you can find her at linkedin where you can also find a link to more of her artwork.
Price: This piece is not currently for sale: There are great reasons to purchase Penny Experiment art. If you would like to purchase The Bowl of Hope #91 or other artwork from this 100 Penny Postcard Art series, please email me and I will put you on my list to inform when this series is for sale.