Cybergoth — Sophi Wilks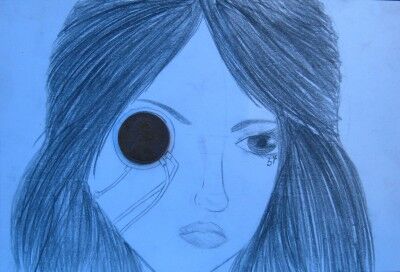 Inspiration / About the Art: Those cute little Cybergoths. I've had the idea for awhile- I figured this was the prefect way to get it out on paper. It was.
Materials: A #2 pencil and an unlined flash card.
Size: 3 inches by 5 inches
About the Artist: Sophia Wilks is a 15 year old who dreams of owning a capybara. When she isn't doing that, she's generally reading something, making references or actually drawing something. But her life is ruled by the capybara.
Price: This piece is not currently for sale: There are great reasons to purchase Penny Experiment art. If you would like to purchase Cybergoth #54 or other artwork from this 100 Penny Postcard Art series, please email me and I will put you on my list to inform when this series is for sale.