From May 12th to the 14th, Safeway had a sale where Kellogg's Corn Flakes were free after coupons (in fact, it was actually a $1.00 money maker requiring me fill in other things which I also will donate), so I desperately scrounged up all the coupons I could find and hit the stores hard each day. The entire outing left me with 81 grocery store receipts: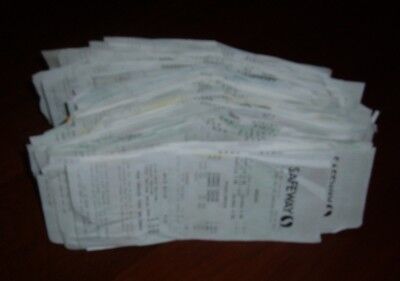 and I was able to buy the following items:
275 boxes of Kellogg's Corn Flakes: $959.75
50 boxes of Kellogg's Raisin Bran: $199.50
45 bags of Padrinos tortilla chips: $143.55
8 boxes of Rice A Roni: $12.00
1 Lunchables sandwich: $2.29
Grand Total retail value: $1317.09
Grand Total spent: $14.46
In addition, I also donated 27 boxes of Corn Flakes from my Eating Well on $1 A Day Challenge, bringing the retail value of the food donations to $1411.32. I ended up taking the stuff to both the Milpitas Food pantry and the Tri-Valley Food pantry in several loads as I was in the area. The first load went to the Milpitas Food pantry: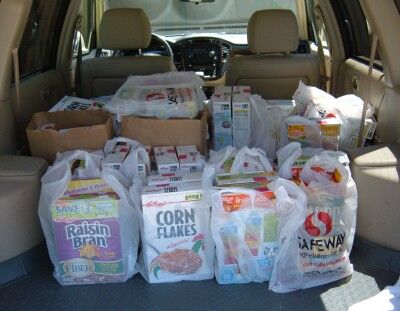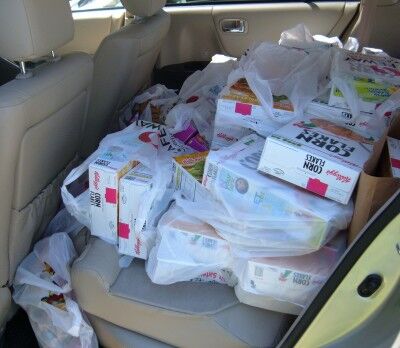 load two went to Tri-Valley Haven Food Pantry: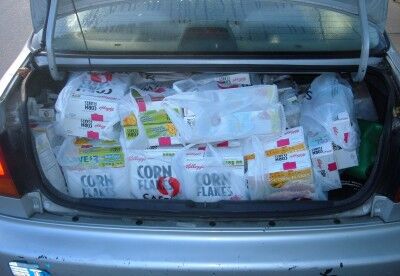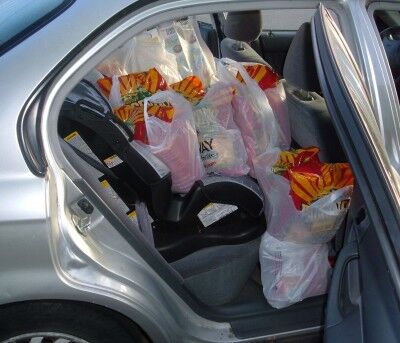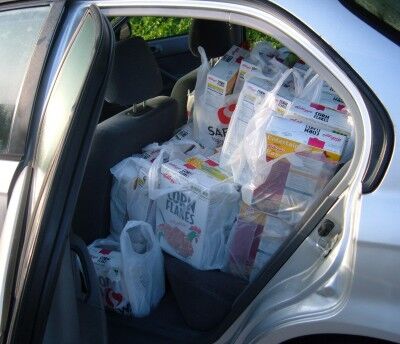 Car load three also went to Tri-Valley Haven Food Pantry: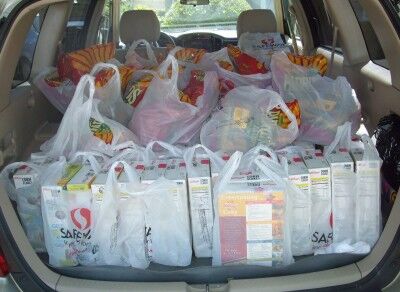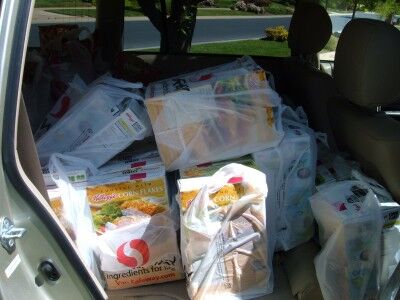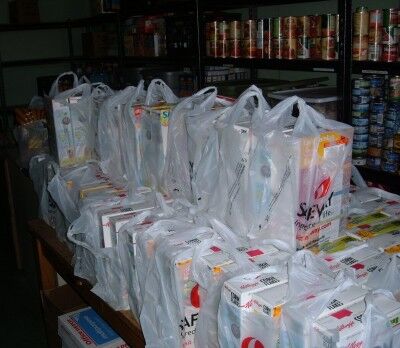 And there is still a large pile of cereal in my room that needs to be taken…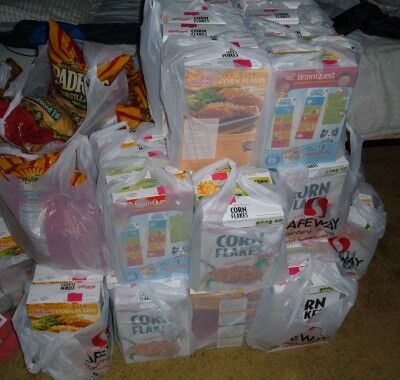 While the entire process of buying the food was exhausting, when we delivered the load of food to the Tri-Valley Haven food pantry, there was a long line of people waiting outside to pick up food. Tri-Valley had run out of cereal and so the boxes were taken up front and began to fly out the door. Seeing that the food was immediately going to people that needed made all the effort all the more worthwhile.
This will all be added to the Penny Experiment food purchased master list. Couponers have now purchased $13,433.87 worth of food for $569.49. This is one more tiny step toward the Penny Experiment goal of $1 million worth of food for food banks. There is now only $986,566.13 left to go…