Untitled #10 — Kim Willis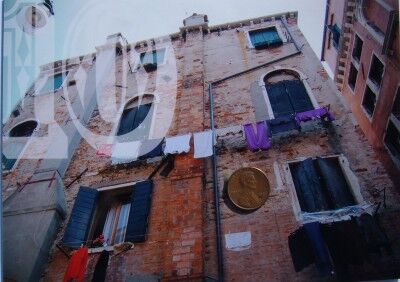 Inspiration / About the Art: This photo was taken in a small town in Northern Italy. While we walked through the town, I looked up and saw the architecture, windows and clotheslines of these homes and knew this would be a great shot. Most of my work highlights people in their own culture.
Significance of the Number: There is no specific significance to 10 except that it's the first double digit number — something that inspired me.
Materials: I used a Nikon camera and Photoshop for this piece
Size: 3 inches by 5 inches
About the Artist: Kim Willis is a creative soul with a passion for people, and she feels that the best way for her to combine both is through photography. Photography runs through her family and she has been around it her own life including the last five years as a professional photographer.
To see and learn more about Kim's photography, you can explore her website at KWillis Design, become a friend on facebook and follow her on twitter @kimberwillis.
Price: This piece is not currently for sale: There are great reasons to purchase Penny Experiment art. If you would like to purchase Untitled #10 or other artwork from this 100 Penny Postcard Art series, please email me and I will put you on my list to inform when this series is for sale.