Gratitude — Shannon Grissom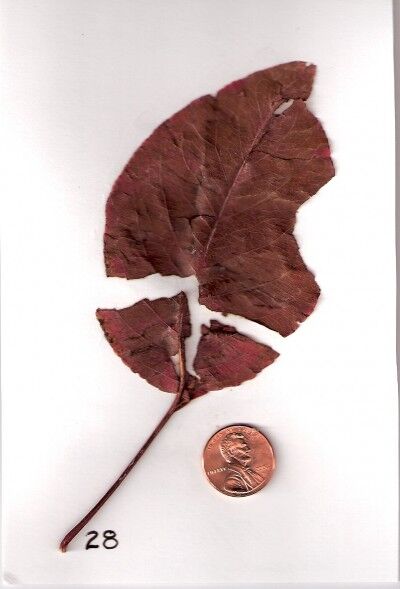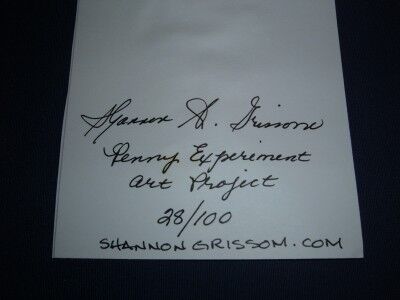 Inspiration: My granddaughter, Samantha, gathered red leaves for me on Thanksgiving day as she knew I loved the color red.
About the Art: It's about the ability to acknowledge and be grateful for each circumstance that appears in our path. If we look at them long enough, we will find the good.
The significance of the number: 28 is my birthday and it relates to the birthing of the Penny Experiment project for me.
Materials: Leaf, Penny
Size: 4 inches x 6 inches
About the Artist: Shannon Grissom, a California native, originally expressed her creative self through music. Moved to combine her musical affinity with her passion for color, she began oil painting in 1992.
Inspired and driven, she rose early each day to paint. These painting sessions were completed before the start of her workday. This demanding schedule was worth the effort. By 1999, she was able to leave her day job to become a professional artist.
2003 saw the debut of her television series; Give your Walls Some Soul. This lively painting show has received WAVE nominations each year since it's inception.
Shannon released her first children's book, Monkey Made of Sockies, in 2005, garnering the Parent-to-Parent adding Wisdom Award, the only award program to ever be honored by Disney.
Her Monkey Made of Sockies character was licensed to manufacturers for use on golf club headcovers in 2008. It's been a hit in the US and overseas.
Today Shannon has come full circle. She is currently working on her first music CD "Act Your Age"
Shannon's art is in collections all over the globe. She maintains a studio in Hollister, California.
You can find more information about Shannon and her artwork at Shannon Grissom, follow her on twitter and become a fan on Facebook. Some other interesting destinations that Shannon is involved with that may be of interest are Give Your Walls Some Soul and Monkey Made of Sockies.
Price: This piece is not currently for sale: There are great reasons to purchase Penny Experiment art. If you would like to purchase Gratitude #28 or other artwork from this 100 Penny Postcard Art series, please email me and I will put you on my list to inform when this series is for sale.