Calculating Creature — P. Catherine De Leon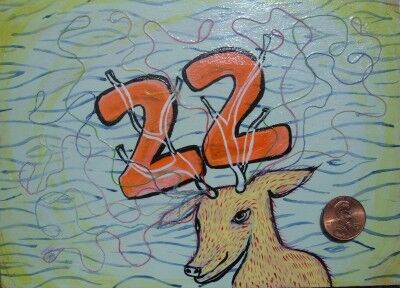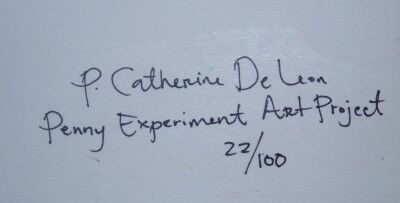 Materials: Acrylic paint, thread and glaze finish
Size: 5 inches by 7 inches
About the Artist: P. Catherine De Leon graduated from Cal State University Northridge with a B.A in Illustration. She currently works as a freelance artist in Los Angeles.
To see and learn more about P. Catherine's artwork, you can explore her website at P. Catherine De Leon and follow her on twitter @pcathdeleon.
Price: This piece is not currently for sale: There are great reasons to purchase Penny Experiment art. If you would like to purchase Calculating Creature #22 or other artwork from this 100 Penny Postcard Art series, please email me and I will put you on my list to inform when this series is for sale.