I ended up going on a second shopping run early this week to try and cash in on the Cereal King shopping trip I had done late last week. I had similar coupons and I went through the same motions of buying 4 packages of Fruit Roll Ups to get the coupon back. The new week had reset that offer and instead of getting a coupon back for $2.50 good for the next shopping, it was only worth $1.50 – still, when I went to buy the second round of items I had coupons for, I was able to get a 91% savings and the combined total came to $40.80 worth of food for $4.50 and an 89% savings: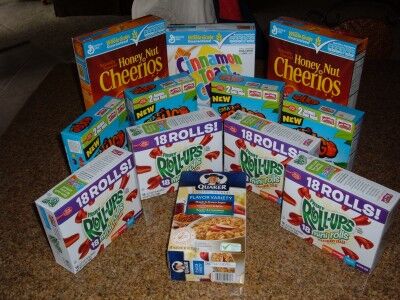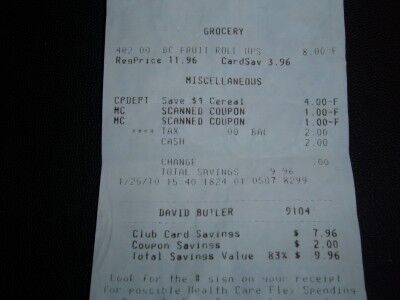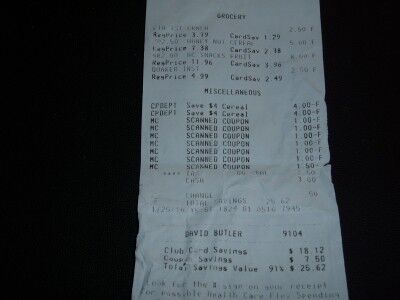 The purchase consisted of the following food:
8 Fruit Snack Boxes
1 Cinnamon Toast Crunch Cereal Box
2 Honey Nut Cheerios Cereal Boxes
1 Quaker Instant Oatmeal Box
One good point about this shopping trip is that I did get another $1.50 coupon good toward anything on my next purchase, so that puts me a little ahead of the game for the next Safeway shopping trip.
I now have a pretty good amount of food to take to the food bank and I'm planning to make a trip sometime next week. These food items will all be added to the master list of all the food purchased for Penny Experiment. All the Penny Experiment couponers have now purchased $639.89 worth of food for $66.04. This is another small step toward our goal of $1 million worth of food for food banks. Only $999,360.11 left to go…