When we went to deliver the 150 boxes of cereal to Tri Valley Haven food pantry, we left room in the car because the plan was to purchase more Raisin Bran at stores along the way and then deliver it all at once. I had enough coupons to buy another 55 boxes which is a $219.45 worth of food for $16.50 — a 92% savings over regular retail prices: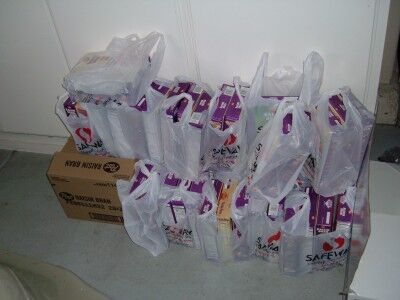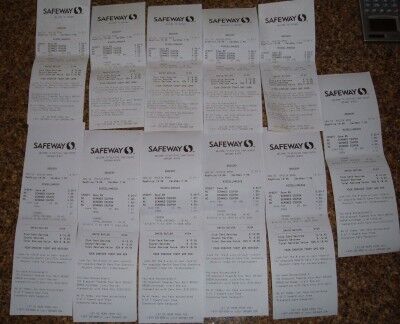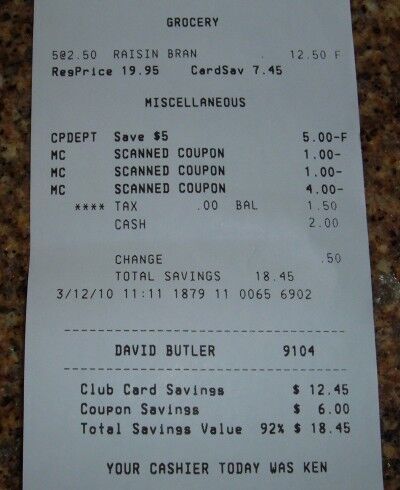 It all seemed pretty straight forward until I noticed that some of the boxes we were purchasing were marked on the outside that they had a valuable coupon on the inside. Not able to resist seeing what the coupon was, I opened up one box and found that it was a coupon for $1 off 2 boxes – the exact same coupon I had been using. The problem was that it wasn't a paper coupon inside the box, but a coupon printed directly on the box meaning we would have to destroy the box to get the coupon.
When we delivered the other boxes to the food pantry, I asked Clare (the coordinator of the food pantry) whether she needed the cereal in the boxes. I explained that if we could take the cereal out so that I could get the coupons, I could buy even more cereal for the food pantry. She didn't hesitate a second and said she would want more cereal. So we took the Raisin Bran out of the boxes that had coupons inside: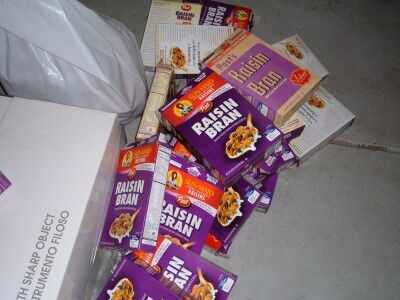 placed the Raisin Bran into large white plastic bags: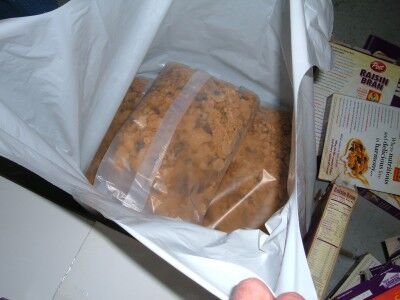 and gathered more coupons: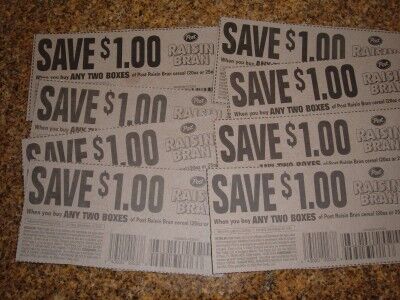 We then loaded up the boxes that didn't have coupons and the two white bags filled with Raisin Bran form the boxes that did and made another delivery to Tri Valley Haven food pantry: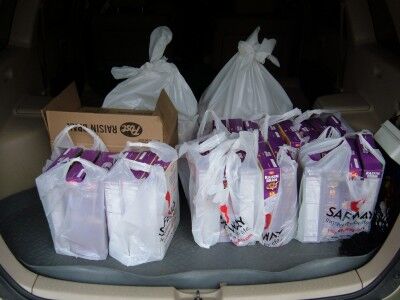 The coupons from the boxes should allow me to buy another 50 boxes or so of Post Raisin Bran which is wonderful, and if I can find more boxes with coupons inside, I can do the same thing all over again.
These boxes of Raisin Bran will be added to the Penny Experiment food purchased master list. When combined, the couponers have managed to purchase $3472.11 worth of food for $291.56. Penny Experiment is now only $996,527.89 away from reaching its goal of $1 million worth of food for food banks…