I originally purchased 10 boxes of Swiss Miss hot chocolate for the $1 Thanksgiving Dinner for six challenge: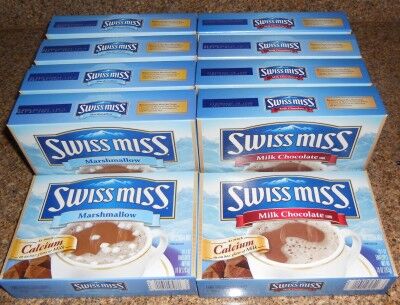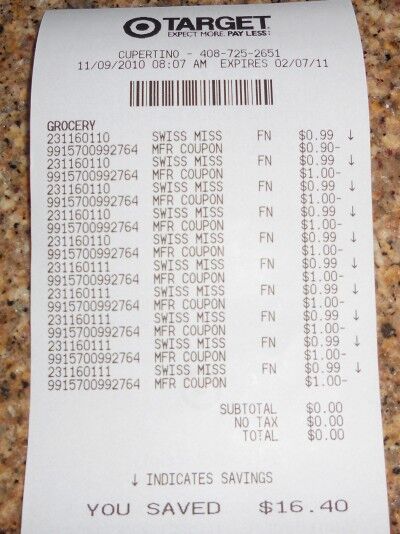 I decided to keep two of the boxes for the challenge and donate the other 8 to local food banks. The hope was to get a couple hundred of these hot chocolate boxes, but I have not had much luck finding them in stock or being able to make a special order of them. These are currently free at both Target and Walmart using a $1.00 off 1 Swiss Miss coupon found in the Safeway Thanksgiving coupon book which is still available at many Safeway stores (if you don't see it by the Thanksgiving food, ask at customer service). The only other purchases I have been able to make are another 10 boxes at Walmart: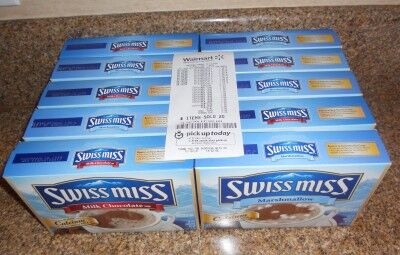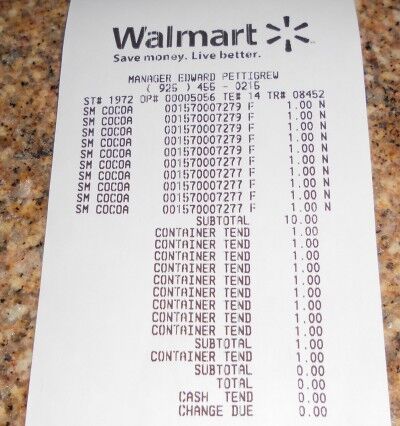 And 13 at another Target: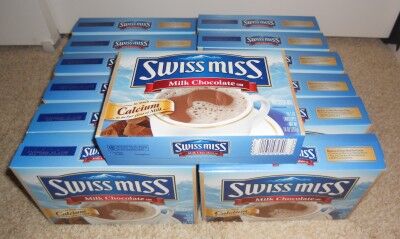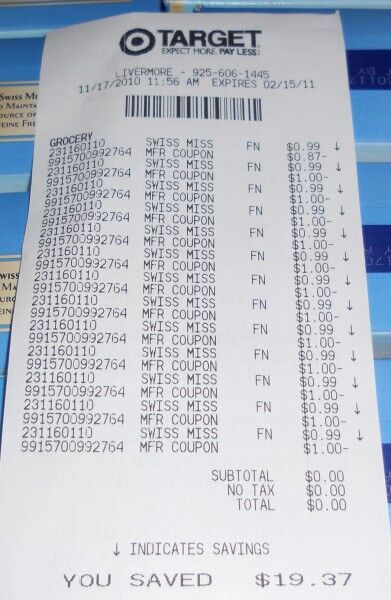 I am hoping to get more before this sale ends at these two stores, or even better, find a store that will make a special order for me. I did get 31 boxes of Swiss Miss hot chocolate worth $48.89 for $0.00. Adding this to what readers and I have donated, combined we have given a total of $22,965.80 worth of food to local food banks. If you would like to participate, I'd love to have you join. Not only will you be able to help your local food bank, you will learn to save quite a bit of money on your own grocery shopping.