With nearly 700 boxes of cereal stacked at home, I needed to get them to the food banks as soon as possible. Last Saturday I made the first attempt to clear some of them out by packing up the old Honda Civic to the brim: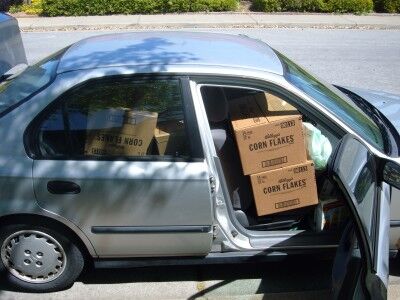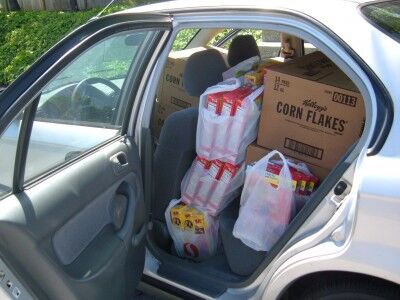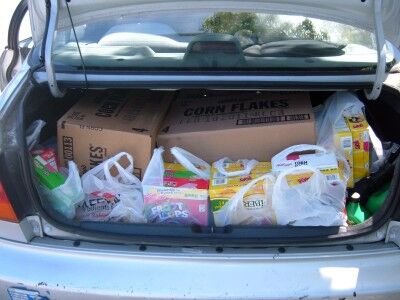 Since it was a Saturday, there were a lot of student volunteers working at the Milpitas food bank, and they were able to clear out the car quite quickly: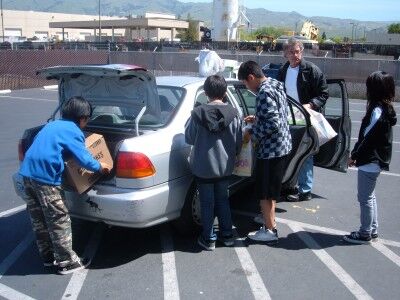 And in no time they were stacked on the shelves in the back room: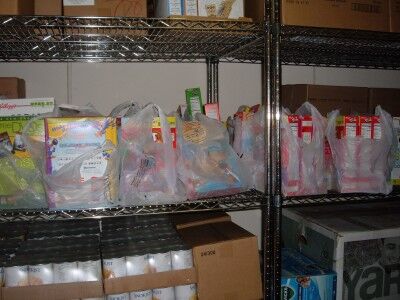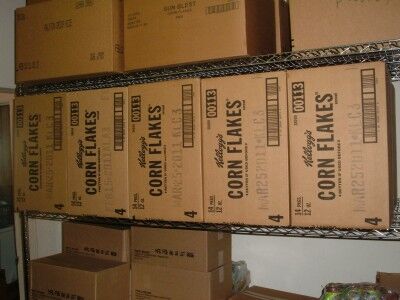 I knew that it would take several more trips in the Civic and the food pantry is a fairly long drive away, so I waited to make the next trip until Tuesday when I could have use of a bigger SUV. There were still plenty of boxes to take: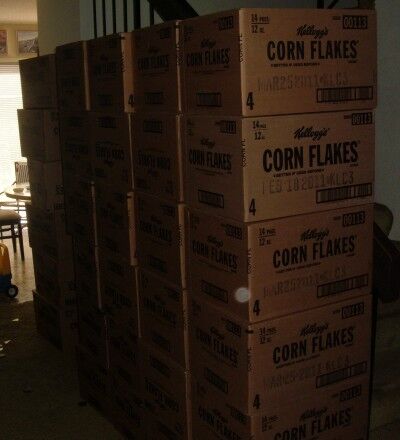 So we filled up the SUV for another run to Milpitas Food Pantry: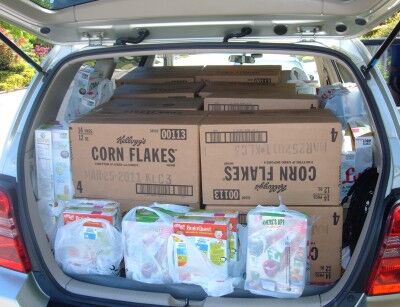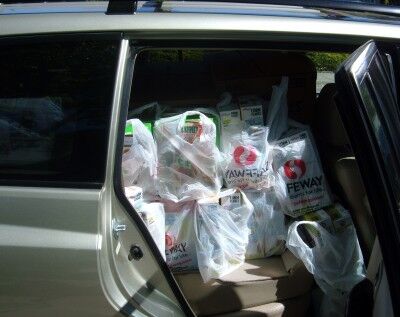 Since it wasn't a Saturday, there weren't a lot of student volunteers to help unload, so we did it ourselves: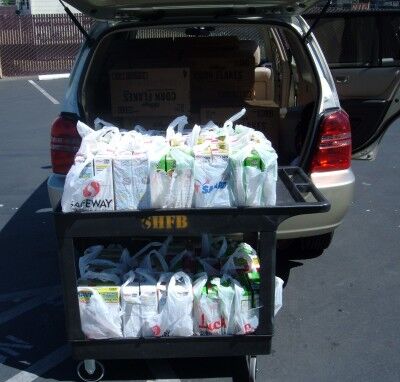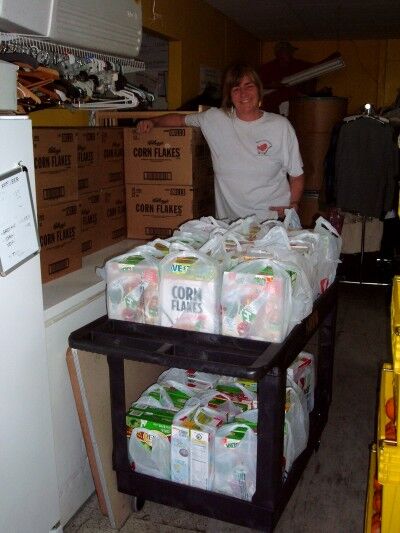 Once this delivery was over, we headed back to fill the SUV one more time with the remaining cases of cereal: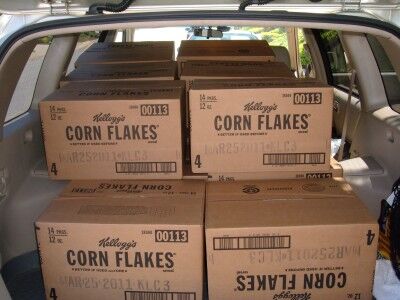 My dad took this load to the Tri-Valley Haven Food Pantry near his home. I have now cleared everything that I had stored and will begin looking for more deals that will eventually make their way to local food banks.