Del Monte fruit smoothies were on sale this past week at Safeway for $1.00 each and there was a $1.00 off coupon available from the 8/15 Red Plum Sunday newspaper insert making these free. I had 20 of these coupons available and ended up getting $59.80 worth of fruit smoothies for $0.00: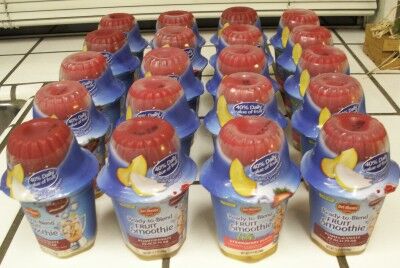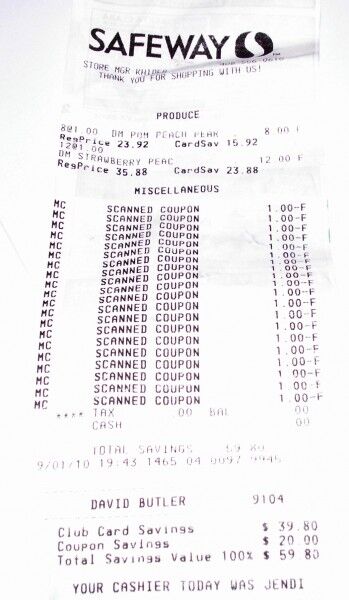 I then received a bunch of coupons from a lady who works at a newspaper that collects the extra inserts for me which allowed me to buy an additional 328 — which pretty much filled up the trunk of my car: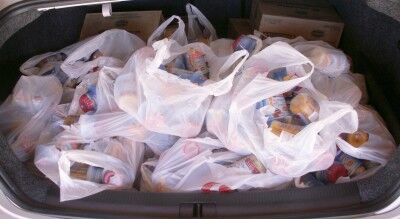 Since these needed to be refrigerated, I immediately took them to the Milpitas Food Pantry where we loaded them up into their refrigerator unit: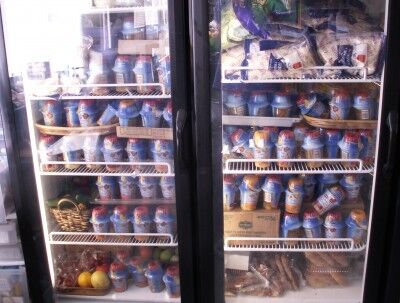 All together, they were worth $1039.92 which didn't cost me a cent bringing the combined total of what readers have donated and what I have donated to $17352.25. If you would like to help out Penny Experiment, we'd love to have you participate. Not only will you be helping your local food bank, you will learn to save a significant amount on your own grocery shopping.